We have the pleasure to inform you that we released a brand new e-book: 
Applied Nutrition for the Newcomer
This second e-book (the first one is still available here ) elaborates some of my thoughts and some discussions I had with friends, pros, as well as my cat.
This 60-pages e-book, contains 8 chapters that cover everything a newcomer needs to practice a conscious as well as efficient diet.
What is covered
Introduction
Food: What Does it Do?
Food: Simple Definition
Food and its Utilization by the Body
Carbohydrates
Protein
Lipids
Micronutrients
Why is it Hard to Lose Weight?
First of All… What Exactly is Weight Loss?
Weight Loss, Fat Loss
Result: I Want them Now!
Measuring
Observing
So…When?
Build Muscle
Gaining More Muscle
Becoming Leaner
Becoming Stronger
Boost Your Endurance
What is Endurance Training?
How to Improve My Endurance?
Endurance Training and Weight Loss
Diet and Psychology
Diet: Eternal Equilibrium
Diet: Balance and Unbalance
Food and the Brain
Food, Weight Gain and Fears
A Habit-Based System
Habits: Simple Definition
The Importance of Habits
Setup a Framework for Your Habits
Habits: Patience and Persistence
Can Habits Disappear?
Dietary Control: The Key to Success
Food for Thought
How Do I Become Flexible?
Food Choices
Learning, Educating Yourself, Educating Others
Foreword
Nothing has been left: Everything you need to know about your training, your diet and your habits for better and smarter results.
The e-book is available in PDF format…but also ePub, which makes it easy for you to take it on your reader!
This brand new e-book has been optimized for electronic readers; this is something I had in mind since the beginning  .
Do you want to educate yourself?
Do you want to finally get the results you always wanted?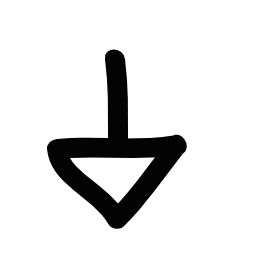 Limited Offer*
Use the coupon UP76N to get 25% off – this offer expires in July 30th, 2014!
---